Titan successfully deployed Incheon project in South Korea
넳
넲
Two sets of floating lidar wind measurement systems of TITAN were successfully deployed in Incheon sea area, South Korea, on June 20 and June 21 respectively, which will help customers complete the wind resource assessment and marine hydrological survey in the early stage of offshore wind farm construction, and provide data support for the subsequent design and construction of wind farms.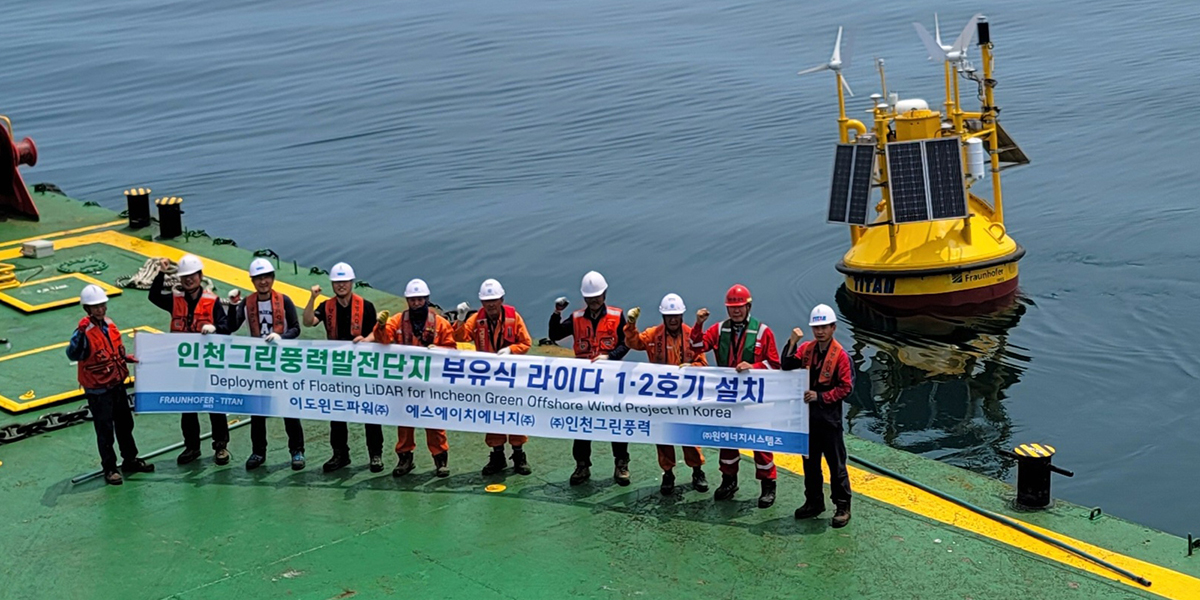 South Korea is one of the most promising markets for offshore wind power development in East Asia. Since June 2019, TITAN has successfully deployed multiple sets of floating lidar wind measurement systems in South Korea and helped customers obtain power generation licenses. The cooperation with a new prominent wind power investor in South Korea will further extend our business into international market, and it is also an important part in the process of establishing a global partnership.
As a data service provider that meets the technical requirements of the International Energy Agency (IEA) and the UK carbon trust and reaches the threshold for international market access, TITAN will stay true to the original aspiration and stick to improving technology and innovation, to contribute to global green energy.